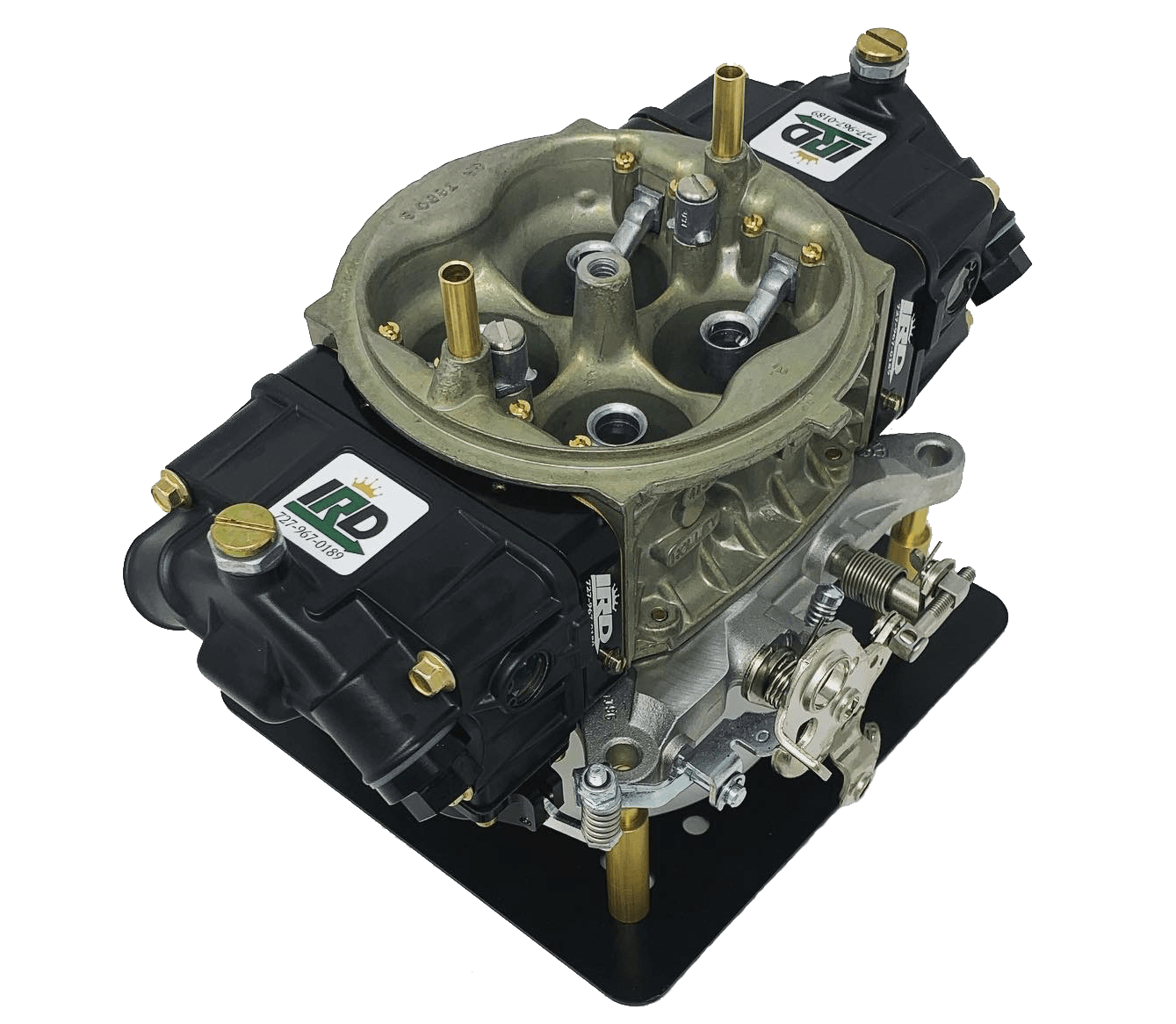 This carburetor has been race track tested and race proven to be faster than the competition's 1050 Dominator by a tenth and 4 mph!! This was completed at the US Street Nationals in January of 2020!  Need we say more… This carburetor is a spec carburetor as per Duck X Productions. This means the following: The carburetor cannot be any bigger than 1.750 inches at the base plate opening and is limited to a single carburetor and a stock cast base plate 4150 bolt pattern.
Features:
Highest flowing 4150 on the market with over 1050 wet CFM
Holley cast base plate and main body
Adjustable external linkage
IRD billet metering blocks that are fully tuneable for unparalleled fuel curve and fast shift recovery
Thermal coated fuel bowls with big sight windows
Adjustable air bleeds
Down-leg style boosters
High flow needle and seats
GAS,Q-16,E-85,C-85, C 12 ,C16, C23, C45, & No2 which are the approved fuels to use for this class.
GET A QUOTE