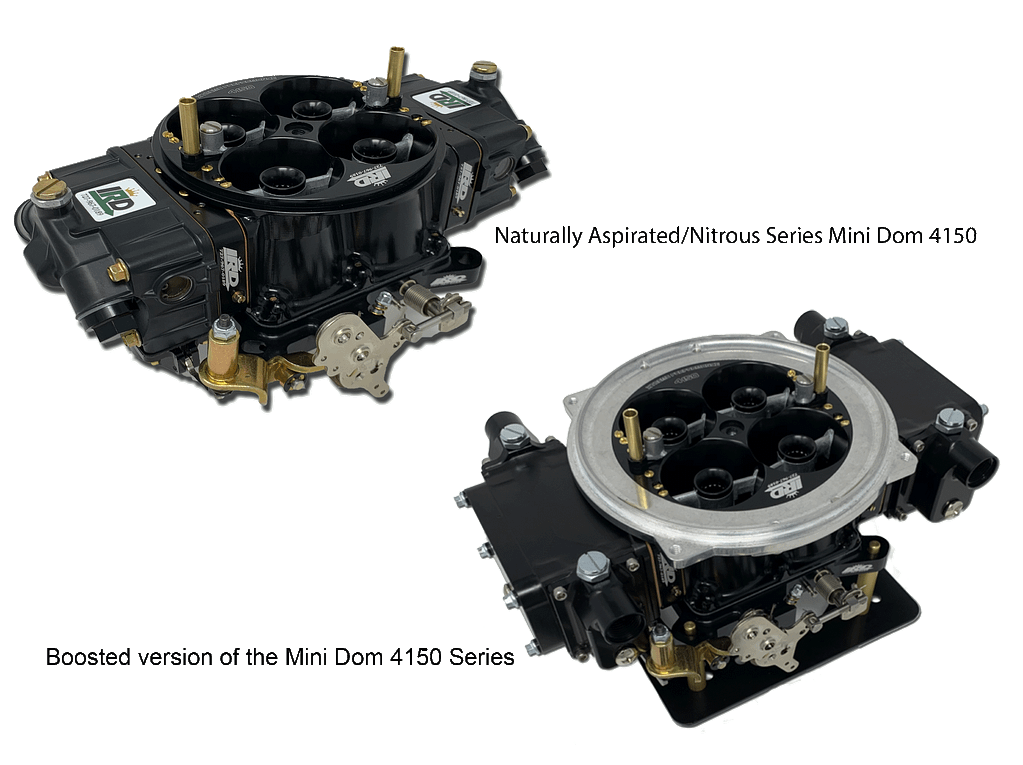 These carbs are the ultimate equalizer when it comes to CFM delivered to a 4150 intake!! Yes, you heard right, this carburetor features a dual bolt pattern to go on a 4150 and a 4500 flange intake. So lets say you have a 4150 intake with a lot of work done and you need a bigger carburetor. Now you don't have to spend 300-500 extra dollars buying a dominator flange intake.
Features:
Fully billet design
Capable of 1350+ CFM flow
IRD billet base plate
IRD billet metering blocks (2- 3 circuit design depending on application)
High flow needle and seats
Hard coated aluminum fuel bowls with big sight windows
Billet annular boosters, custom calibrated for your specs
GET A QUOTE
This carburetor can be converted to a blow through design for an additional cost. Call for details!
**EXTRA** Adapter ring for 4500 series Lexan scoops or blow through carburetor hats.